Sports Medicine

Jamison Chiropractic offers comprehensive treatment for athletes of all ages.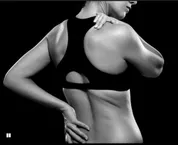 Dr. Feeney has extensive training dealing with sports related injuries and is a Certified Chiropractic Sports Medicine Specialist, Chiropractic Sports Injury Specialist, and an Exercise Strength and Conditioning Specialist. With a post graduate degree in exercise and conditioning, and over twenty years in practice, Dr. Mark Feeney has the knowledge and expertise to determine the appropriate diagnosis and course of treatment for injured athletes. Patients are encouraged to seek care with Dr. Mark to accurately determine the root cause and magnitude of their injuries. He is certified in Kinesio Taping and IASMT - Instrument-Assisted Soft Tissue Mobilization technique and can help treat many conditions and sports injuries.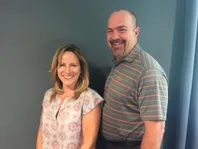 Dr. Doyle is licensed by the State of Pennsylvania and was awarded her degree with Highest Honors. She has received additional certification as a Pediatric Adjustor from the Chiropractic Pediatric Association. She has been in private practice for over twenty years and has extensive experience treating musculoskeletal problems, particularly in adolescents. She is highly skilled in trigger point therapy and is certified in Kinesio Taping.
The doctors here at Jamison Chiropractic are actively devoted to our patients and are constantly seeking continuing education to learn exciting new healthcare techniques to better serve you. Dr. Mark Feeney and Dr. Kristen Doyle completed rigorous coursework focusing on the proper diagnosis and treatment of concussions. Early concussion diagnosis is critical, particularly, in active young athletes. Concussion symptoms may appear mild but this injury can lead to significant, life-long impairment affecting an individual's ability to function physically, cognitively and psychologically. Our doctors have extensive training in the recognition of concussions and the neck injuries that frequently accompany concussions. Neck injury symptoms can often be very similar to concussion symptoms and impossible to differentiate without medical expertise.
Athletes are encouraged to seek care with Jamison Chiropractic. We can help with the appropriate diagnosis, management and education to achieve optimal recovery. Call 215-343-4036 to schedule your next appointment.
Our newest featured therapy - RockBladingby RockTape brand